Antwerp Belgium
Diamonds From Antwerp, Belgium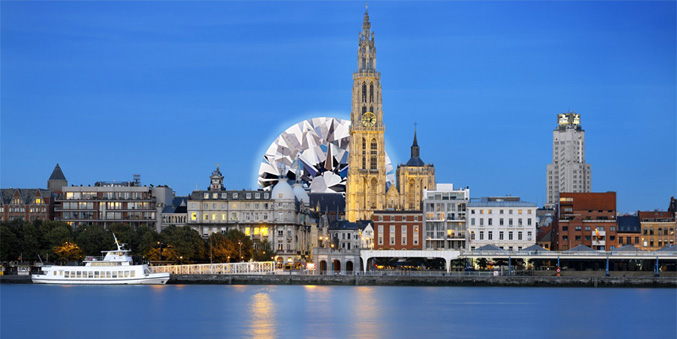 Every year, Don's Jewelry & Design travels nearly 10,000 miles to hand select diamonds in Antwerp, Belgium for our clients. As Washington's only Master IJO Jeweler, we have the unique opportunity to travel to Antwerp, Belgium the "Diamond Capital of the World" where nearly more than 75% of the world's diamonds are cut, polished and sold. In Antwerp, we deal directly with the dimond cutters with no middle-men or brokers involved. This provides an incremental value in eliminating one level of the normal distribution channels.
We save money and we pass that savings on to our customers through "pre-sales."
When placing a pre-sale order, we act as your personal shopper while in Antwerp. We search for diamonds based on your specific criteria and price points. While in Antwerp we have access to hundreds of thousands of diamonds before anyone else - brokers, vendors, consumers. No order is too small or too large, and no special request is beyond the reach of our Antwerp suppliers.
We sort, sift and grade thousands of diamonds, picking only the best of the best - before the rest of the world ever gets to see them.
No matter what you are shopping for - engagement ring, diamond stud earrings, a necklace - we can find the perfect diamond for you. Purchasing a diamond from Antwerp that is hand picked for you is a very special and unique experience. It represents a commitment to the very best in quality and value. We love sharing special moments with our clients and love being a part of making your dreams come true. That is the Antwerp experience, for us and for you.
Stop in today to find out how you can take up to 36 months to pay for your Antwerp diamond using the Don's Jewelry & Design Financing Options. We leave October 26th!
Dreams of I Do Come True at Don's Jewelry & Design
We leave on October 26th, which is 1 month, 1 week from now!