Best Mom Must Have Gift Ideas!
Best Mom Must Have Gift Ideas!
Posted on Tuesday, April 26th, 2016 at 2:11 pm by Karen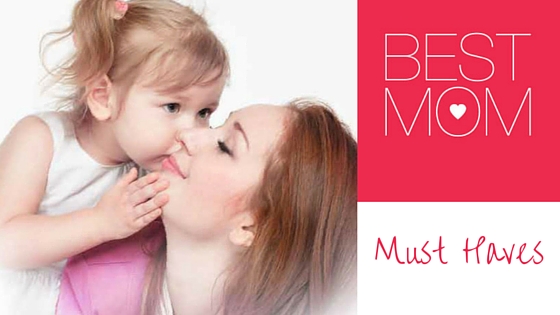 It's time to thank mom for all she's done for you. There's no better way to show the moms in your life how much they mean to you than with a gift of jewelry. Unlike any other gift, when you give jewelry you're sharing a treasured moment with the woman in your life, whether it be for your own mom, mother-in-law, grandmother, a new mom, a mom-to-be or a pet mom.
Keep It Personal
One of the reasons jewelry is the #1 gift for Mother's Day is that with a little thoughtful selection, it's easy to give her something that is made just for her. Jewelry with birthstones, charms, initials, or engravings feel so special and are just a quick jewelry store visit away. Use Our Birthstone Guide to Discover More
From bar necklaces budding with birthstones to geometric ring designs engraved with children's names, these items combine the classic sentiments of family jewelry with the latest styles. Come in to create and order the perfect piece for her!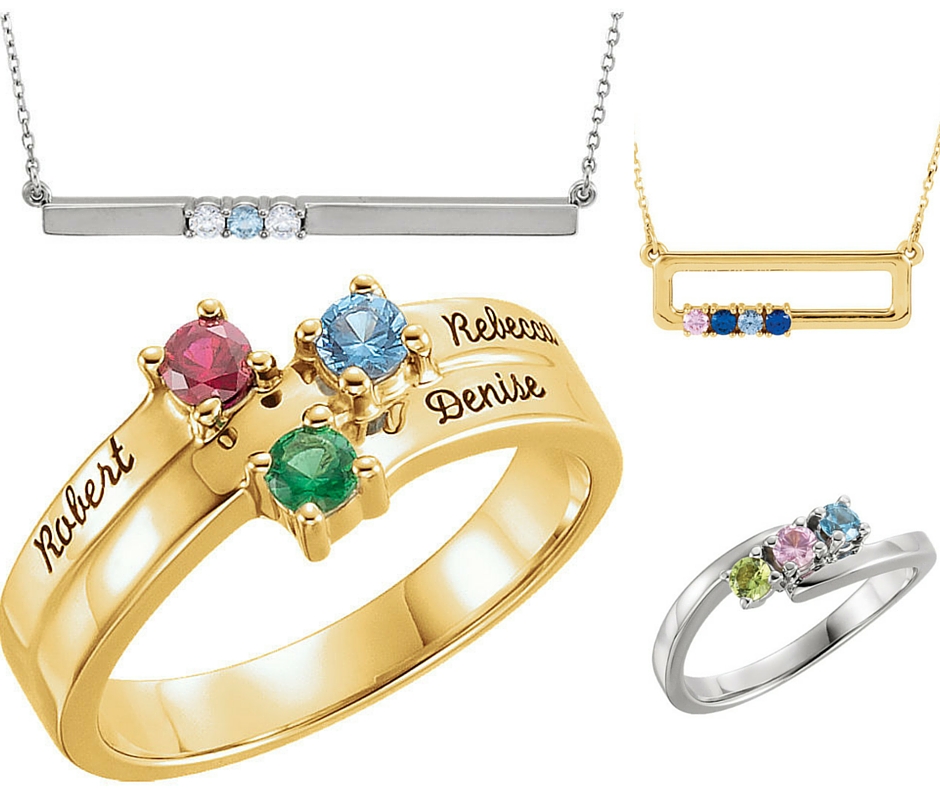 A modern, simplistic choice, the initial bar necklace (starting at $50+) is the perfect tribute to a little one. If you have more than one child, varying chain lengths allow you to layer up one for each kiddo. Shop the Sterling Silver Bar Necklace Here
Last Day to Order Family Jewelry for Guaranteed Delivery:
Engraving & Stone Setting Family Jewelry: Friday, April 29th
Stone Only Family Jewelry: Wednesday, May 3rd
Engraving Only Family Jewelry: Friday, May 6th
Public Displays of Affection
Another reason jewelry is the #1 gift for mom is that a jewelry gift is something she can wear to showcase how much her family loves and appreciates her. Our Rhythm of Love collection is the perfect way to show just that! The incredibly brilliant diamond collection in which the diamond never stops moving! The diamond dances in the setting reflecting light from every angle creating a breathtaking display of light. Shop Our Rhythm of Love Collection Here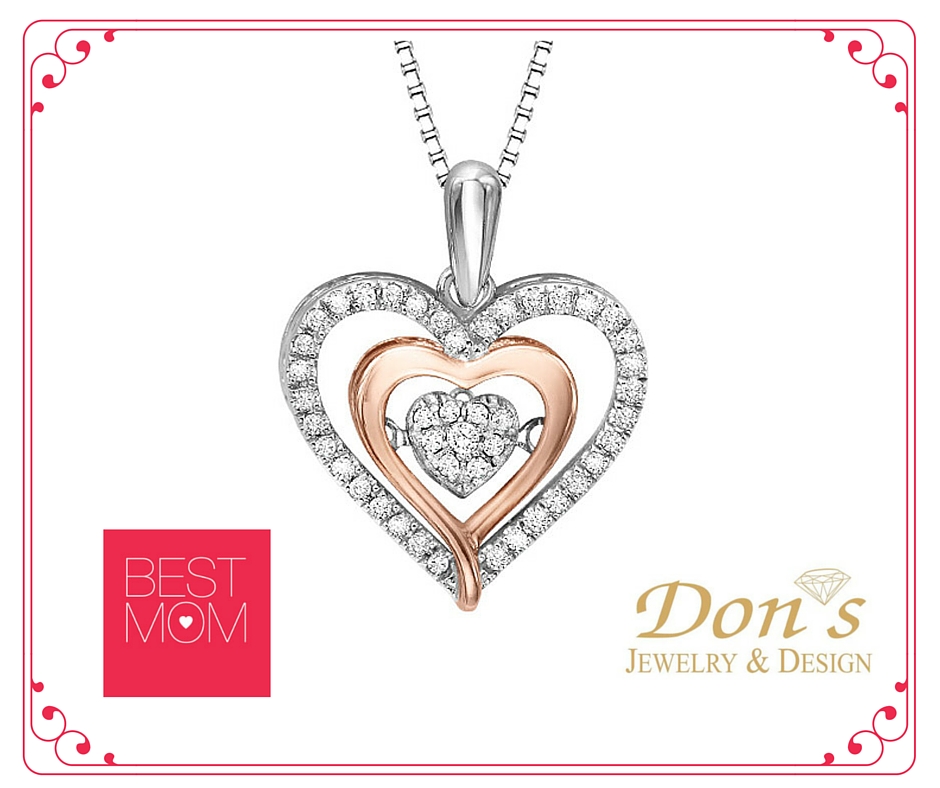 Our Twogether Collection is another way to show your appreciation. Their elegant design features two round brilliant cut diamonds resting side-by-side, representing both your friendship and loving commitment, as well as a mother's incredible bond to her children. Shop Our Twogether Collection Here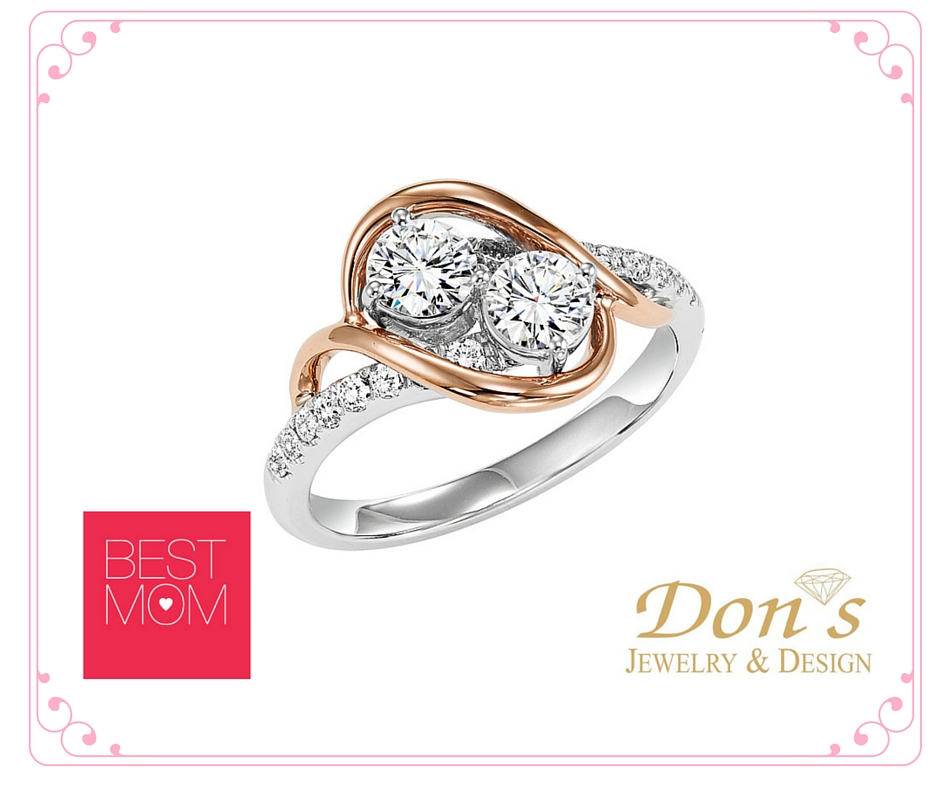 Our Angelica collection is also a great option for your best mom. There are endless ways to show her how you feel, wear what she believes in and showcase who she is. There are also some great options for those pet moms out there! What mom doesn't love that! Shop Our Angelica Collection Here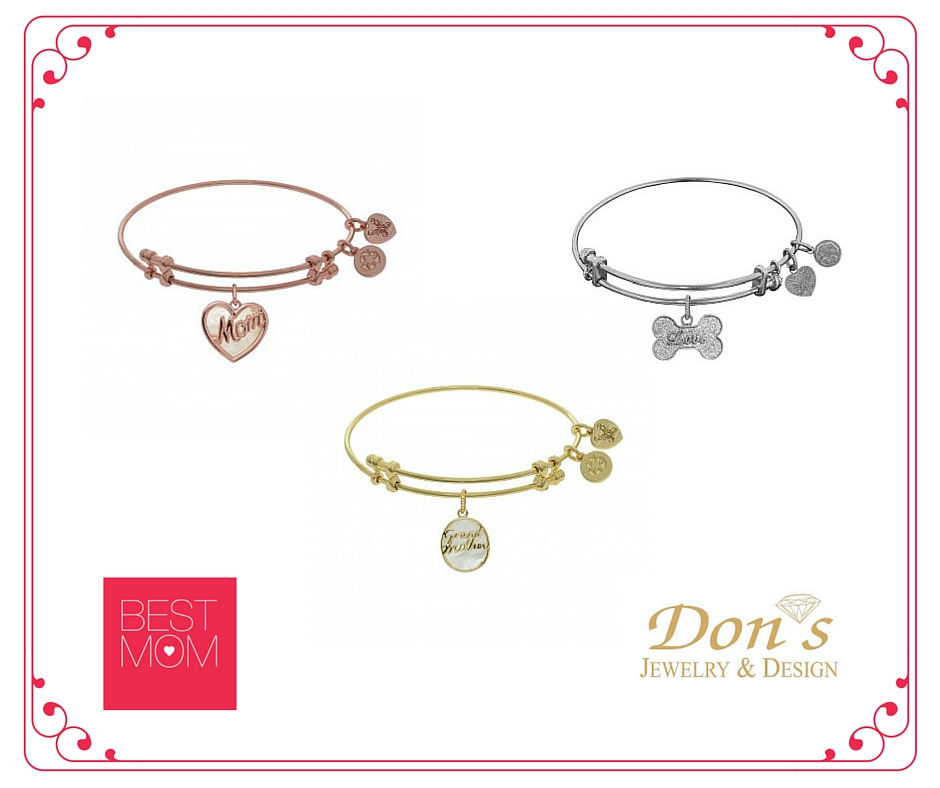 How will you show mom you love her this Mother's Day? Shop with us in-store or online to find the perfect gift for the woman who gave you everything. And be sure when you're buying jewelry, always shop with a reputable local jeweler with a long-standing history of service to their communities. You can trust that when you show with Don's Jewelry & Design, we'll guide you through the best jewelry gift options and be there to help you take care of your jewelry for years to come.