It's Ladies Night!!!
It's Ladies Night!!!
Posted on Tuesday, November 1st, 2011 at 2:27 pm by Karen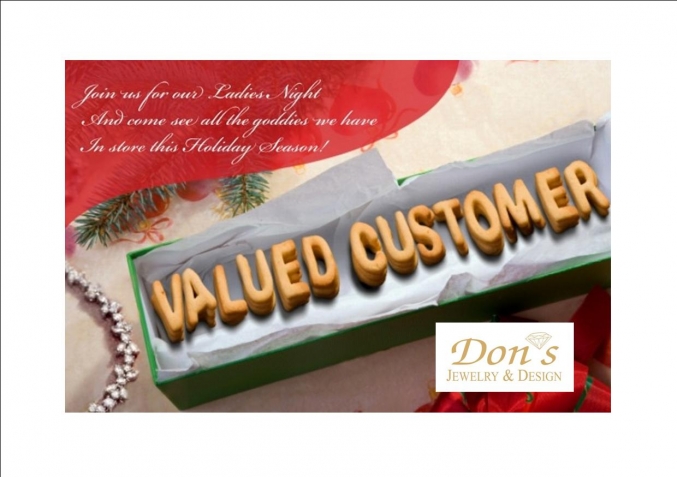 Grab your girlfriends, leave the guys at home and join us for this special "Ladies Only" event. Come in and see all the goodies we have in store for this Holiday Season. While you're here, be sure to fill out your "Wish List" with all the jewelry pieces you have been dreaming of this year.
Tuesday, November 15th from 4-7pm.
We look forward to seeing you!