Don's Kick Off Sale!
Don's Kick Off Sale!
Posted on Tuesday, August 15th, 2017 at 10:26 am by Karen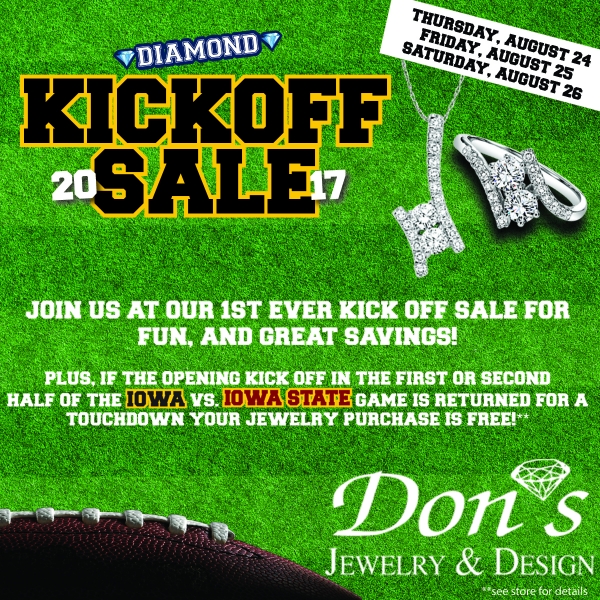 We invite you to join us for our 1st ever Kick Off Sale on:
Thursday, August 24th: 9am - 7pm
Friday, August 25th: 9am - 5pm
Saturday, August 26th: 9am - 2pm
Stop into Don's Jewelry & Design to find out how you can save up to 25% on your jewelry purchase! Plus, if the opening kick off in the 1st or 2nd half of the Iowa vs. Iowa State football game is returned for a touchdown, your jewelry purchase is FREE!
Show your support for your favorite team by shopping here: Iowa vs. Iowa State!